€
140
/cu m FCA
€
115
-
150
/cu m wholesale
Стрильчук С.Ф., SP,

UA
Edinburgh, GB
Ukraine. Our company is ready to offer products applicable in construction, agriculture and other markets. Namely: round wood (pins, logs, bars ) made of pine. We manufacture products with the
Сырцев Ю.В., SP,

BY
Edinburgh, GB
Dear Mr / Mrs Firewood produced in Belarus. My company produces firewood from Alder, Аspen, Birch, Oak, Hornbeam in boxes. Firewood of natural moisture. We produce high quality firewood. Selling
VELES-WOOD, LLC,

RU
London, GB
Good day, We sell timber edged board GOST 26002-83, grade 1-5. Breed of pine tree, KD 16-18%. Dimensions: 50x200x6000 mm 50x150x6000 mm 50x100x6000 mm 47x150x6000 mm 25x150x6000 mm 25x100x6000
$
125
/cu m FCA
$
120
-
125
/cu m wholesale
Вестерн Вуд Воркс, LLC,

UA
London, GB
We ready to produce and supply pine sawn timber from Ukraine. AD, KD available. Sizes on request. Interesting in a long partnership. Details by whatsapp or viber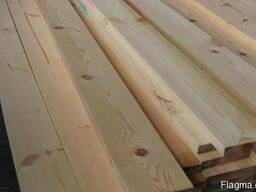 £
100
-
120
/cu m wholesale
FCA
Лагилаги, LLC,

BY
London, GB
Limited Liability Company "LagiLagi" is an eager export cooperation with you. Realization of export-quality semi-materials pine, spruce. (Deadwood). We produce all types of lumber and a different
Warm House Russia, LLC,

RU
London, GB
Pellets / Briquettes - Operational communication 24/7 . Viber / Whats App is. Call, write at any time. Also on a regular mobile number, is listed in the ad. - . + Shipping Russia / Exports Europe,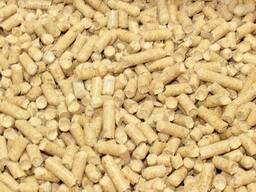 Profitrade, LLC,

UA
London, GB
We sell pellets from ENplus A1 standard, ENplus A2 The pellets are produced without any chemical additives. The main source of high quality raw materials are pine. The products have certificates that
ЛамберРус, LLC,

RU
London, GB
We are a Russian manufacturer of sawn timber (lumber), and are looking for partners for long-term cooperation. We produce timber from Pine, Spruce, Fir, Larch, Oak, Birch. We can produce sawn timber
€
320
/cu m DAP
€
130
-
280
/cu m wholesale
Alta Active, s.r.o.,

CZ
London, GB
Boards and bars of various sizes for your order: pine, humidity 10-22%, minimum order 40m3 per week, delivery from Ukraine on terms of FCA, DAP after payment.
€
120
-
180
/cu m wholesale
FCA
Мытлайф, LLC,

UA
London, GB
We are a Ukrainian company that offers you a high-quality pine plate. We sell the pine plate on request, we dry the moisture 16-18%, class A, B, C, B (1,2,3,4). We work strictly in accordance with
New ads
Брикет типа : - Ruf, London.
Освежитель воздуха 300 мл. Magic Air, London.
£ 0.60 /pc from £ 0.55 /pc wholesale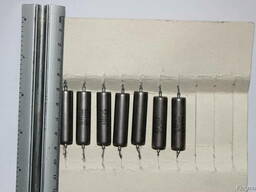 Capacitor k40u-9 audio capacitors paper oil / nos / tested, London.
£ 1 /pc £ 0.50-0.75 /pc wholesale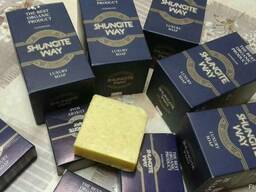 Мыло шунгитовое лечебное, London.
£ 5 /pc £ 4.50-4.80 /pc wholesale
Создание/разработка/продвижение сайтов, CMM, SEO и другое., London.
×
×
×