€
140
/cu m FCA
€
115
-
150
/cu m wholesale
Стрильчук С.Ф., SP,

UA
Edinburgh, GB
Ukraine. Our company is ready to offer products applicable in construction, agriculture and other markets. Namely: round wood (pins, logs, bars ) made of pine. We manufacture products with the
Сырцев Ю.В., SP,

BY
Edinburgh, GB
Dear Mr / Mrs Firewood produced in Belarus. My company produces firewood from Alder, Аspen, Birch, Oak, Hornbeam in boxes. Firewood of natural moisture. We produce high quality firewood. Selling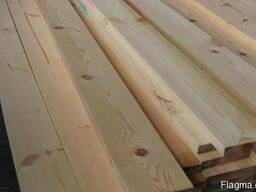 £
100
-
120
/cu m wholesale
FCA
Лагилаги, LLC,

BY
London, GB
Limited Liability Company "LagiLagi" is an eager export cooperation with you. Realization of export-quality semi-materials pine, spruce. (Deadwood). We produce all types of lumber and a different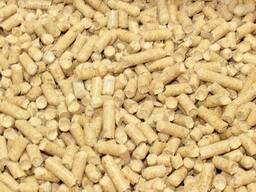 Profitrade, LLC,

UA
London, GB
We sell pellets from ENplus A1 standard, ENplus A2 The pellets are produced without any chemical additives. The main source of high quality raw materials are pine. The products have certificates that
Warm House Russia, LLC,

RU
London, GB
Pellets / Briquettes - Operational communication 24/7 . Viber / Whats App is. Call, write at any time. Also on a regular mobile number, is listed in the ad. - . + Shipping Russia / Exports Europe,
€
107
-
195
/cu m wholesale
DAP
Alta Active, s.r.o.,

CZ
London, GB
Boards and bars of various sizes for your order: pine, humidity 10-22%, minimum order 40m3 per week, delivery from Ukraine on terms of FCA, DAP after payment.
€
120
-
180
/cu m wholesale
FCA
Мытлайф, LLC,

UA
London, GB
We are a Ukrainian company that offers you a high-quality pine plate. We sell the pine plate on request, we dry the moisture 16-18%, class A, B, C, B (1,2,3,4). We work strictly in accordance with
НПП БелПрибор, LLC,

BY
London, GB
Реализуем доску обрезную, брус. Пиломатериал. Сосна, влажность естественная. Дисковое пиление. Есть все виды распила. Имеется паллетная доска (заготовка), поддоны. г. Буда-Кошелёво. Ждём Вашу
£
100
-
220
/cu m wholesale
FCA
Варавко Н.А., SP,

BY
London, GB
Пиломатериалы: Хвойных пород (сосна, ель), Твердолиственных пород, Березовых и мягколиственных пород, Обрезной, необрезной материал. Сушка пиломатериалов. Carving wood: Conifers (pine,
×
×
×