Forest Products in Scotland
4
€
140
/cu m FCA
€
115
-
150
/cu m wholesale
Стрильчук С.Ф., SP,

UA
Edinburgh, GB
Ukraine. Our company is ready to offer products applicable in construction, agriculture and other markets. Namely: round wood (pins, logs, bars ) made of pine. We manufacture products with the
from
€
250
/cu m wholesale
FCA
Тимбер Текнолоджи, LLC,

UA
Edinburgh, GB
Our company is a great and direct producer of edged/unedged beech sawn timber in West Ukraine. We can supply you environmentally friendly products, of good quality, in any desired volumes. We are
Сырцев Ю.В., SP,

BY
Edinburgh, GB
Продам дрова из берёзы, камерная сушка: 2м3 - 95 EUR (FCA, Новополоцк). Влажность - до 20% Оформлю экспортные документы. При заинтересованности с Вашей стороны вышлю более подробную информацию и
Беляев В.В., SP,

RU
London, GB
The manufacturer produces and sells edged Board, not edged, dry, raw . Oak beech ash. Caucasus.
Термообработка, LLC,

UA
London, GB
I offer heat-treated wood. Thermoeasine, thermosens, thermosilver and other breeds of wood. Dimensions of thermomodified saw timber according to the order. Possible manufacture of final molded
VELES-WOOD, LLC,

RU
London, GB
Good day, We sell timber edged board GOST 26002-83, grade 1-5. Breed of pine tree, KD 16-18%. Dimensions: 50x200x6000 mm 50x150x6000 mm 50x100x6000 mm 47x150x6000 mm 25x150x6000 mm 25x100x6000
from
€
1,600
/cu m wholesale
Вековой Лес, LLC,

RU
London, GB
The bog oak is unique material and has no analogues. Its formation takes place hundreds of years, and the result is amazing. The bog oak is strength, hardness and nobility. In addition, it is more
£
200
-
1,100
/cu m wholesale
FCA
Томиники, LLC,

RU
London, GB
Dear colleagues. Our factory produce oak boards and beams of natural moisture by specification customers. We can also produce dry furniture preparation from beech, birch and oak by specification
ЛамберРус, LLC,

RU
London, GB
We accept orders for the manufacture of lumber. No cracks. A small amount of knots. The corners of the boards without rounding. The company has several production bases in the territory of the
New ads
Пиломатериалы оптом-доска балка брус и т. д., London.
Напилим Пиломатериал любых сечений, London.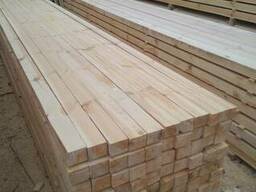 Пиломатериалы, доска, брус, Birmingham.
€115-120 /cu m wholesale
Дрова берёзовые колотые на экспорт в наличии ест. влажности, Bristol.
Пиломатериалы из древесины морёного дуба., London.
Oak, beech and birch boards and beams, London.
£ 200-1,100 /cu m wholesale
×
×
"Forest Products" in regions
×
×